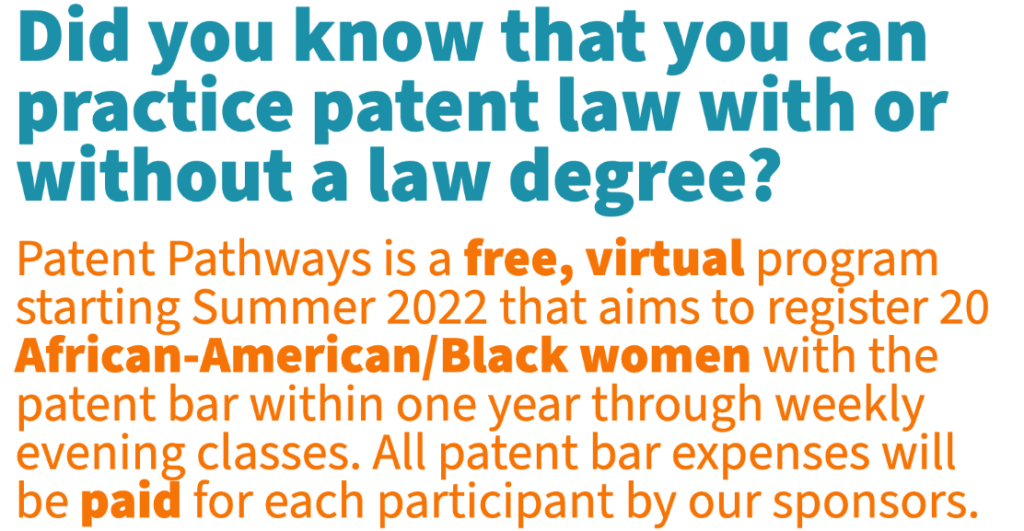 Patent Pathways is a Diversity & Inclusion Program dedicated to increasing numbers of registered African-American/Black women patent attorneys and agents. The first iteration launched in Summer 2022 with 20 participants. Our next group will have 50 participants and begin in June 2023. Future Patent Pathways will focus on other underrepresented demographics.
The Problem:
The estimated number of registered patent practitioners that are racially diverse women is 1,085 out of a total of 49,312 registered patent practitioners.*
The Goal:
Patent Pathways aims to register 50 African-American/Black women with the patent bar each year through this free program. Future Patent Pathways will focus on other underrepresented demographics. All patent bar expenses will be paid for each participant, and classes will occur in evenings to accommodate existing work and study schedules.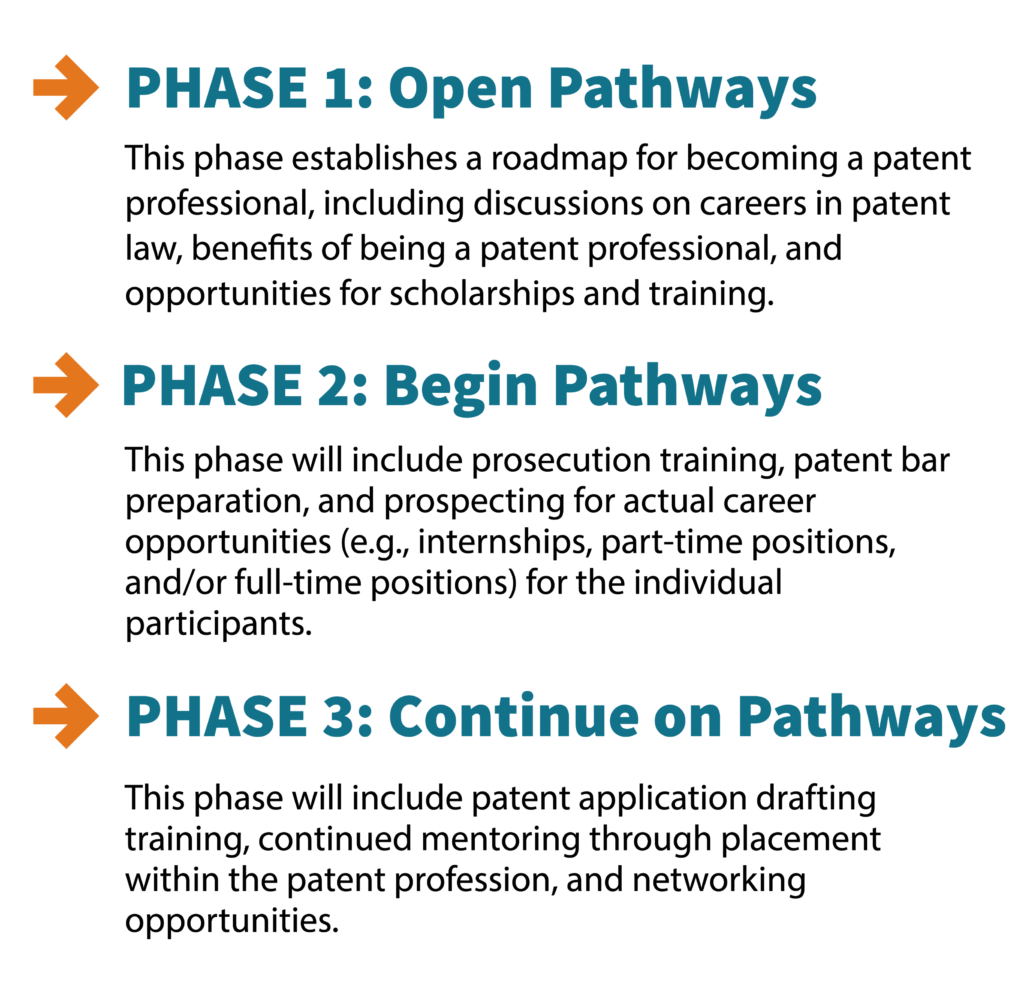 Patent law is an aspect of intellectual property law and typically involves analyzing whether an invention qualifies for a patent, obtaining rights for patent protection through the patent application process, and enforcing patent rights against patent infringers.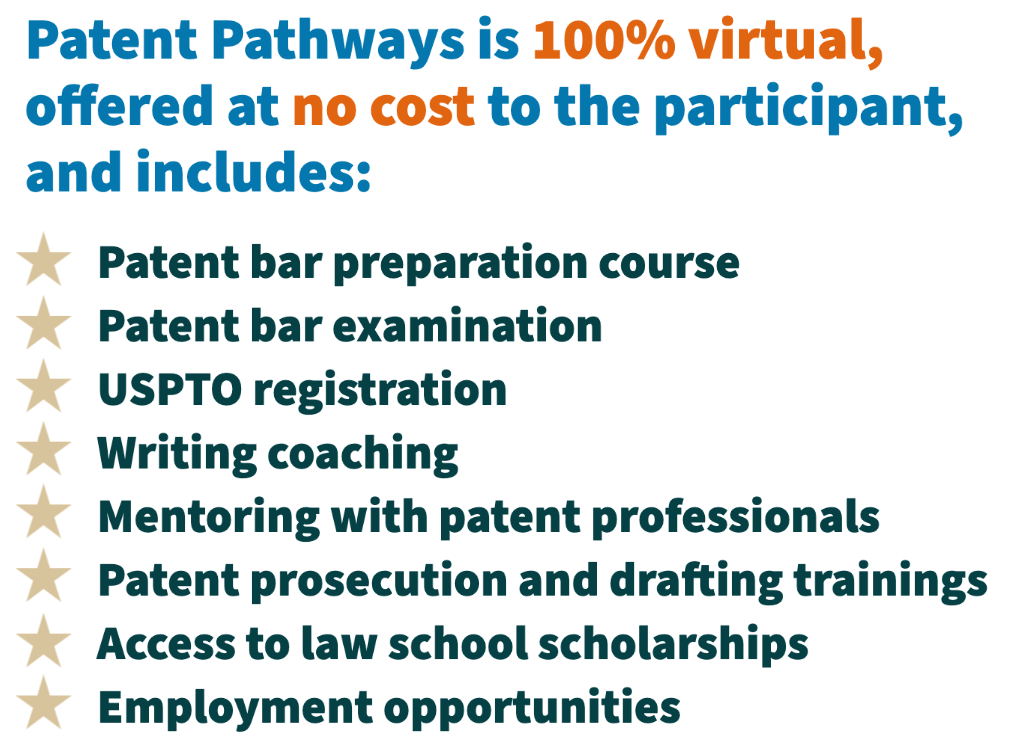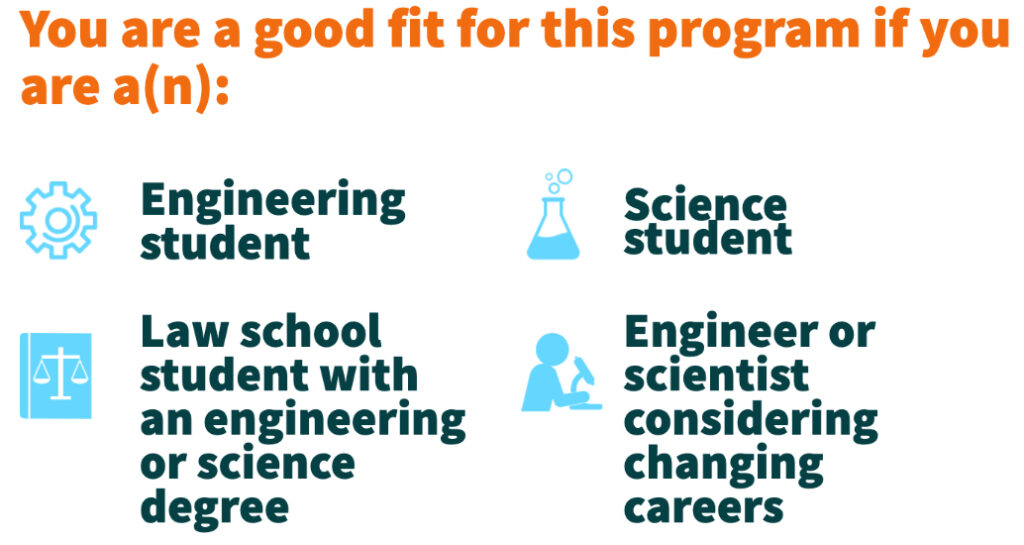 Participants must have graduated with a Category A degree as defined by the USPTO by the start of June 2023 to participate.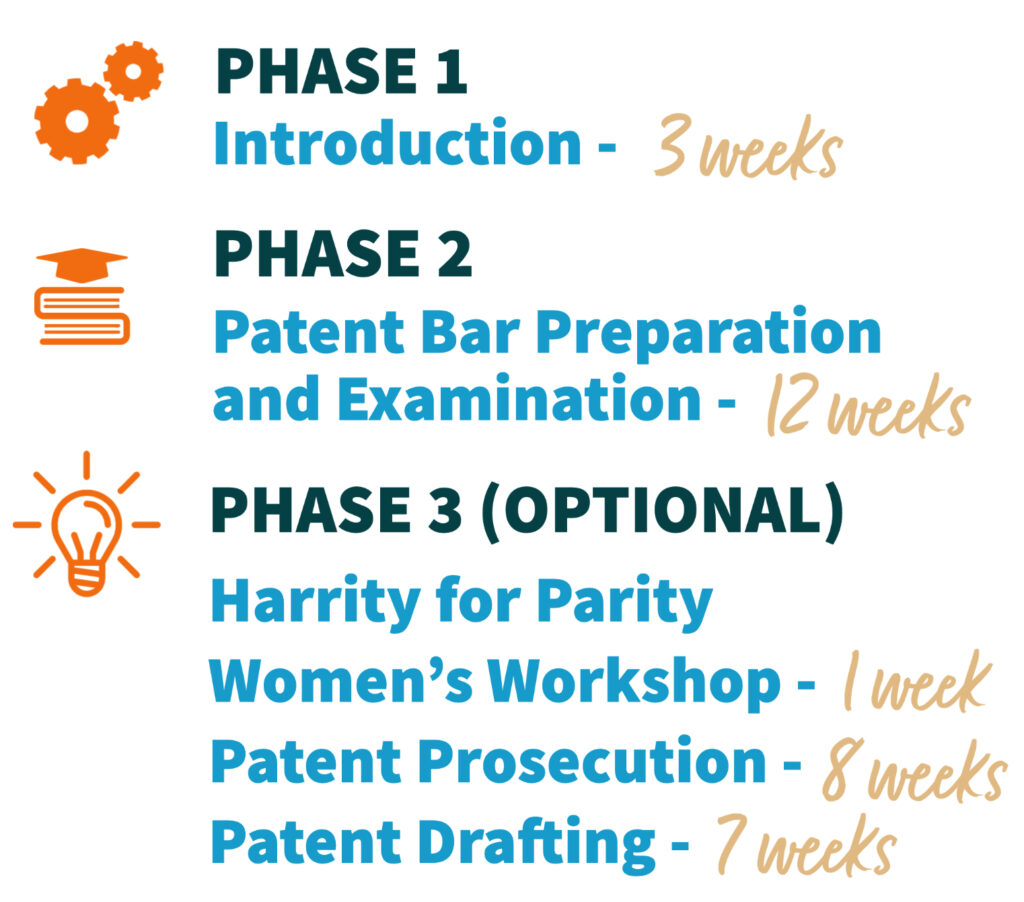 All classes will be held virtually and in the evenings, so that you can continue to work and/or study during the day and attend the program afterwards.


Thanks to the generosity of our program sponsors, Patent Pathways will be 100% free to program participants.
Interested in participating in Patent Pathways? Apply for our 2023 program!