Adan Ayala | Stanley Black & Decker
Dawn Owens Ross | Ross & Owens Ross Law
Debodhonyaa Sengupta | Dentons
C. Teresa Wong | Qualcomm
Edward Kim | Harrity & Harrity
Eli Mazour | Harrity & Harrity
Justin Powley | Axon Enterprise
Nelson Nolte | Harrity & Harrity
Qudus Olaniran | Avanci
Shankar Krithivasan | Qualcomm
Sylvia Chen | Google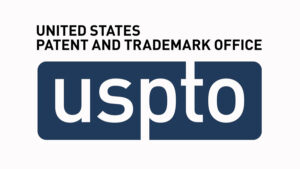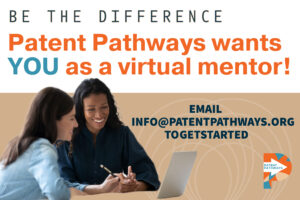 Are you a patent professional passionate about increasing diversity in the field? 
We want you to be a mentor for Patent Pathways!
We are currently looking for law firm mentors specializing in the following tech areas: Biology, Chemistry, Clinical Laboratory Science, Computer Science, Electrical Engineering, and/or Nutritional Sciences.
If you would like to receive more information about becoming a partner, contribute to this program, or volunteer your time, please contact us at info@patentpathways.org. You can also support this program by sharing this information with your professional network.