Application review and interview processes are ongoing! Current applicants will be considered for the program beginning June 2024.
You have a Category A technical degree in Civil Engineering, Computer Engineering, Electrical Engineering, Materials Science/Engineering, Mechanical Engineering, or Computer Science or equivalent fields from an accredited college or university. (We are not accepting Life & Physical Science applicants at this time);
You reside in the U.S. and are eligible to sit for the U.S. Patent Bar but are not yet registered (see USPTO Eligibility Requirements here);
You are an African-American/Black woman
**An applicant convicted of a felony, or a crime involving moral turpitude or breach of trust, is not eligible for registration or to apply for registration during the time of any sentence. See more here.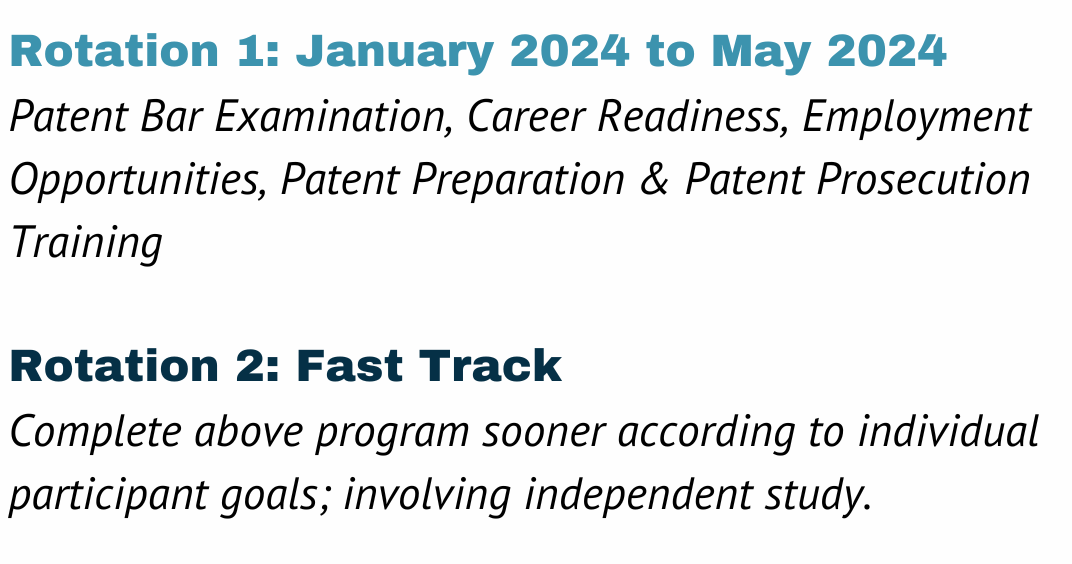 Virtual Sessions: 1-2 hours per week (one or two days per week depending on the section of the program)
Patent Bar Examination Preparation Independent Study: 20+ hours per week*
Patent Preparation and Patent Prosecution Assignments: ~5 hours per week depending on the assignment
*Please note that patent bar examination preparation does not overlap with other sections of the program.
All classes will be held virtually and in the evenings, so that you can continue to work and/or study during the day and attend the program afterwards.
ACCEPTING APPLICATIONS FOR JUNE-NOVEMBER 2024!
Don't meet the Patent Pathways requirements? Harrity offers several free patent resources and programs for diverse individuals!