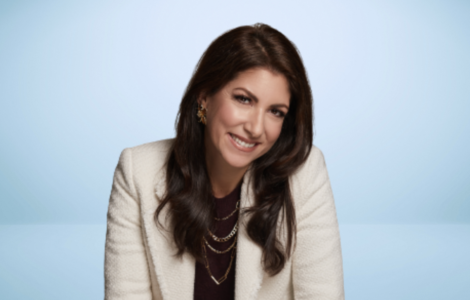 ELAINE SPECTOR
HARRITY & HARRITY
Elaine Spector is a patent attorney with over 25 years of experience in intellectual property law.  She is a partner at the IP boutique, Harrity & Harrity and has a degree in mechanical engineering.  She is the first female partner in the firm's history. Elaine hosts Driving Diversity, a weekly diversity vlog, as well as quarterly webinars in a series called Diversity Dialogue.  She also co-chairs Harrity's Diversity Committee and is dedicated to improving diversity in the field of patent law.  She serves as vice chair of IPO's Diversity and Inclusion Committee, and co-chairs the IPO D&I Outreach Subcommittee.
Why did you decide to get involved with Patent Pathways™?
Patent Pathways started as an internal diversity initiative within Harrity & Harrity based on the statistic that there are more practitioners registered to practice before the U.S. Patent and Trademark Office named "Michael" than there are racially diverse women.  With that statistic in mind, we decided that we were going to do something about it. Thus, the Patent Pathways program was born.  As the program began to grow, we saw that the patent field wanted to get engaged in the program.  And that it would take the efforts of the entire patent field to make a difference.  So, we created the non-profit Patent Pathways as a way to engage the entire patent community.  We believe that this program will be one of the most impactful programs in the patent field.
What is your vision for the program?
My vision for Patent Pathways is to continue our work until the word "underrepresented" is no  longer used when discussing the patent bar.  With increased representation from all demographics in the patent bar, we will improve the patenting rates of every community.  All Americans deserve to have access to the patent system and resources to advance their innovations.  Having a patent agent or attorney that looks like you will make access so much easier.  Patent Pathways is an important piece of the puzzle to help realize the dream of entrepreneurship and innovation for our underrepresented communities.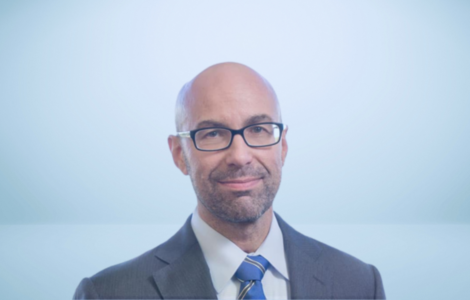 JOHN HARRITY
HARRITY & HARRITY
John Harrity has been involved in the patent field for over 20 years. His current practice consists primarily of client counseling, reviewing patent applications, and overseeing firm advancement. John has drafted and prosecuted hundreds of patent applications in a wide variety of electrical, mechanical, and electromechanical technologies. He excels at coming up to speed quickly on inventions and converting even the most difficult inventions into an understandable patent application. John's practice further includes filing PCT applications and prosecuting patent applications before the Patent Offices in Europe, Japan, Korea, China, Canada, and many other countries. Prior to forming Harrity & Harrity, John worked as a law clerk and was also was a Primary Patent Examiner at the United States Patent and Trademark Office. John is heavily involved in charity initiatives, serving on the Board of Directors for the American Heart Association and Chair of the AHA Lawyers Have Heart event. As the Diversity Committee Co-Chair at Harrity, he spearheads many free DEI programs focused on improving the diversity landscape of the patent field.
Why did you decide to get involved with Patent Pathways™?
Since I suffered from a near-fatal heart attack in 2016, I have focused on giving back. This includes creating and launching programs to effectuate change in DEI. The Patent Pathways™ program is one such program. This program's purpose is to bring diverse individuals into the patent field and to pair them with relevant job opportunities to foster skills development.
What is your vision for the program?
My vision is that Patent Pathways™ will ultimately lead to a patent field that is demographically identical to that of our society; where every group, whether it be race, gender identity, sexual orientation, neurodiverse individuals, those with disabilities, or other, is represented proportionally and treated equally in patent law.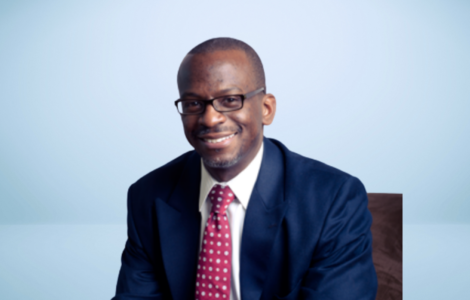 RICHARD WATKINS
MEDTRONIC
Richard is a Sr. Principal Legal Counsel at Medtronic and has practiced IP Law for over 20 years before joining Medtronic's Global Operations and Supply Chain Legal Organization specializing in Technology and Data Analytics.  He holds a BS in Chemistry from Morehouse College and a law degree from Georgetown University. Prior to Medtronic, Richard spent time in private practice and corporate in-house positions in Philadelphia, Chicago, and Memphis. He has been active in professional organizations such as the National Bar Association and the American Intellectual Property Law Association. Rich has served as the Co-Chair of the Black IP Professionals within the Intellectual Property Owners (IPO) Association and is currently on the Board for the IPO Education Foundation. Outside of the law, Richard serves as Board President of the Lynching Sites Project of Memphis, whose goal is to change the narrative on racially motivated killings in the area. Richard is married to Rev. Ayanna Watkins, Executive Director of Memphis Interfaith Coalition For Action and Hope and they are the proud parents of two daughters, with the youngest born in the summer of 2020. Richard enjoys spending time with his family, cooking, being active outdoors, and listening to live music.
Why did you decide to get involved with Patent Pathways™?
Because I love working with people trying to diversify the legal profession, especially in Intellectual Property.
What is your vision for the program?
For it be a pipeline for driven and determined individuals wishing to join and contribute to the practice of IP law.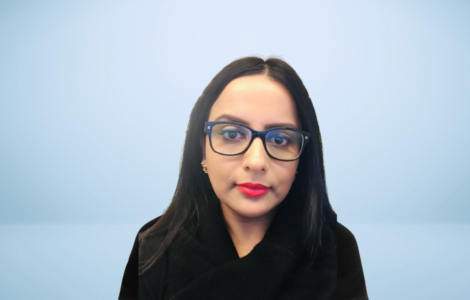 SHRUTI COSTALES
DELL TECHNOLOGIES
Shruti is currently a Legal Director of hardware and software procurement at Dell Technologies. Prior to joining Dell Technologies, Shruti was at another technology company where she was responsible for all 3D printing materials related commercial transactions, Intellectual Property (IP) transactions, and patent portfolios. Shruti is a licensed patent attorney and has over 20 years of legal experience working in private practice, in-house, and with the Federal Government. She has over two decades of deep legal experience in handling IP transactions, complex commercial transactions including drafting and negotiating XaaS agreements and handling FED/SLED agreements, product counseling, procurement transactions, due diligence and mergers & acquisitions related assessments, patent counseling, patent litigation, patent and trademark application drafting and prosecution. Shruti's experience includes working in the technology (XaaS, IoT, AI, HW, and SW), healthcare (including biotechnology, medical devices, and pharmaceutical – small molecule and large molecule), chemical (including catalysts and polymers), semiconductor, and petrochemical/energy industries. She has a BS in Chemical Engineering from Purdue University and a JD from Franklin Pierce Law Center (now the University of New Hampshire School of Law). Shruti is the co-chair of the Diversity & Inclusion committee for the Intellectual Property Owners Association (IPO) where she has co-authored many white papers and guides.
Why did you decide to get involved with Patent Pathways™?
I want to help with the incredible and necessary mission that Patent Pathways has, which is to add more Black women and African American women into the patent bar. The patent bar is woefully lacking in robust representation of individuals from underrepresented groups. In the future, I look forward to working with Patent Pathways to add individuals from all underrepresented groups to further diversify the patent bar.
What is your vision for the program?
My hope is to drive meaningful change via Patent Pathways by increasing the number of individuals from underrepresented groups in the patent bar while ensuring that these individuals are fully prepared to have successful long-term careers as patent agents or patent lawyers.
We're looking for patent professionals who are passionate about increasing diversity and representation in the patent field to volunteer for our upcoming Patent Pathways™ program! We are currently seeking law firm and in-house counsel mentors, committee members, partners, and sponsors to help scale up the program.
Interested in making a difference? Click below to get involved in our 2023-2024 program!